October 2014
President's Message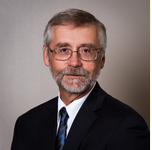 I would like to thank the membership and the Board of Directors for the opportunity to serve as CSGA's President and the placement of trust in me. The responsibility is certainly an honor, but is also humbling. The organization has a long, significant and respected history. It is on the backs of those that have gone before, Executives, Directors, Staff and members that we ride. I can only thank them for the effort and time taken in dealing with the issues that over the years have had to be dealt with to get us here.
I have been a member of the CSGA for 37 years, and have served on the National Board of Directors since 2003. I served on the Alberta Board from 1999 to 2003. As a second generation pedigreed seed grower I have been involved in production of pedigreed seed over much of my life. Over the years we have produced various cereals, oilseeds, pulses and grasses. Our processing plant has been used for supplying both wholesale and retail markets. Supplemental businesses have included canola seed treating and aerial application of crop treatments.
I graduated from the University of Alberta in 1999 with a MSc. in Agricultural Economics having majored in Markets and Trade. That education, combined with life on the farm has provided a unique view from which to watch the changes happening within agriculture and in the seed industry today.
Indeed, we are at an interesting juncture in our history, and the future is murky as ever. This summer at the Annual General Meeting, the subject was raised of the legacy that the organization has, the challenges it faces today, and the uncertain promises of the future.
To pay homage to this legacy, while dealing with the current issues and to challenge the future confidently is a tall order in any circumstance. With the additional complexities and rapidity of major changes to both seed and agriculture we are seeing, a more forward looking involvement of the organization to maintain its relevance will be required.
To understand our place in the future, it can be helpful to understand the past, and how we got to where we are. It is important to recognize the multifaceted and changing solutions to problems we have provided over the years.
While the current preoccupation in dealing with Alternative Service Delivery (ASD), staff succession and communication are all important, they are all parts of how we do what we do. They are not what we do, nor why we do it, nor why it is important.
Our seed crop certification service at CSGA has and will continue to provide unbiased, third-party standards and assurances of varietal identity that inform producers and support the fair trading and marketing of seed.  The characteristics of a seed are often difficult to quantify when held in ones hand, analyzed in a lab or even after once grown in a field. Without these characteristics being relevant and being assured to participants, the efficiency of the market is diminished. More than individual producers are impacted when the allocation of scarce resources toward their best and most efficient use becomes confused. The resulting reduction in wealth creation is multiplied throughout society. This loss to society as well as individuals often gets lost in the discussion.  Many of the benefits that the unbiased CSGA certification provides market participants in reliable knowledge for decision making relate more to human nature in markets than in seed science.  As such, regardless of technological changes, the need for what CSGA does will continue into the future in some form. There will always remain much that can be done to enhance the efficiency of how we do it.
Communicating the importance of Certified seed, the CSGA, and CSGA members contribution to that end to others within the sector and society as a whole will continue to be a challenge.  I encourage my fellow seed growers in joining me in taking on that conversation.
And to think, it all begins with the simple seed.
Yours truly,
Norm Lyster
CSGA President
Back to top
Past President's Message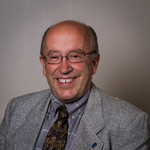 I would like to congratulate our new CSGA President, Norm Lyster from Alberta.  For those that don't know Norm, rest assured that his attention to detail, understanding of structure, and thoughtful analysis of issues will speak well for our Association.
As I look back over my term as President, I acknowledge the support and direction provided by grower members, local Branch Associations, CSGA Management and staff, CSGA executive, directors, committees, and advisors. The successes of our Association continue to be truly a dedicated group effort.
During my term as President, CSGA consulted heavily with all players as change ran rampant, namely formulating Alternative Service Delivery (ASD), and creating an efficient data management, analysis, storage, and communication system. It was reassuring to have AAFC recognize and support our work. It was also crucial to have full cooperation from CFIA during this transition and I would like to acknowledge them for that.
Similarly, I am pleased that our grower industry, through numerous consultations, provided the Canadian government a unified message in the recent Variety Registration review.
Upholding our strong seed grower values while directing change is ongoing, and I urge you to remember everyday that we are always at the beginning of our future.
Jim Baillie
CSGA's Past-President
Back to top
Variety Registration Update

Agriculture & Agri-Food Canada (AAFC) has, over the past 18 months, undertaken a review of Canada's variety registration system.  AAFC developed a consultation document and has consulted with stakeholders over the period.  In October 2014, AAFC outlined a proposal to a meeting of 50 invited stakeholders in Winnipeg.  Their proposal essentially took the current system but removed Part 2 which was the option where pre-registration performance testing would be required prior to registration.
This results in two categories:
Basic (formerly Part 3) where varieties are simply listed or registered with CFIA without any required merit assessment or pre-registration performance testing.
Enhanced (formerly Part 1) where varieties are subject to some merit assessment prior to registration.
The new AAFC proposal provisions include:
Forages & oilseed soybeans, which were recently moved to Part 3, would be in Basic Registration.  Sunflowers and potatoes, formerly in Part 3, would also be in Basic Registration.  Safflower, formerly in Part 2 would move to Basic Registration.
Pulses were also moved to Basic Registration in the proposal.  There appears, however, support to keep some of the pulses in Enhanced Registration so this is a point for further discussion.
All other crop kinds currently subject to variety registration would remain in Enhanced Registration.
If new crop kinds enter the registration system, they would enter Basic Registration until such time as a rationale for Enhanced Registration is made by the value chain.
A dialogue will be undertaken on crop kinds currently exempt from variety registration.
Model operating procedures for recommending committees were to be finalized and distributed to recommending committees in October 2014.  These are being provided to recommending committees as guidelines and suggestions – not as directives.
If implemented as proposed, the current number of recommending committees would be reduced from 17 to 12.
Timelines proposed for implementation are:
A regulatory change to remove Part 2 and create Basic and Enhanced registration by 2016.
Crop listings in Enhanced and Basic would not be in regulation.  They would use "incorporation by reference" provisions of Bill C-18.  The listings would be outside of regulation and not require regulatory amendment. Changes would be made by the Minister or CFIA President after a consultation process, similar to the consultation process now used for regulatory change, is completed.
The hope is to have the final proposal fully implemented in 2016.
Back to top
Deadline Extended - Invitation from the CFIA to Provide Feedback on Alternative Service Delivery
This season 24 Authorised Seed Crop Inspection Services (ASCIS) and 288 Licensed Seed Crop Inspectors provided over 14,500 private inspections.  While we feel this is a positive outcome, we know that during the first years of a program many adjustments need to be made.  The Industry Government Working Group is hoping that you will be able to take the time to complete an anonymous evaluation survey.   We need your valuable input to make continuous improvements to the program and to plan for how the program will evolve in the future.
Please go to the following link to complete the survey on line:
http://inspection.sondages-surveys.ca/surveys/CFIA-ACIA/growers-and-crop-certificate-assignees/langeng/
Please complete the survey by November 7, 2014.
If you require a paper copy of the survey or if you have any questions or other input please do not hesitate to contact us at:  SeedSemence@inspection.gc.ca.
Back to top
Midge Tolerant Wheat Varieties - Additional Certification Requirement
To receive a crop certificate for an inspected field of midge tolerant wheat, as required by variety descriptions, a representative seed sample must be submitted to an accredited laboratory for refuge verification testing for EACH inspected field (each unique CSGA Sequence Number).
After receiving your test results from the accredited laboratory, forward a copy of the Refuge Verification for Midge Tolerant Wheat Certificate and a completed Refuge Declaration (CSGA Form 182) to the CSGA. This documentation is required before a crop certificate can be issued.
Additional information regarding Midge Tolerant Wheat is available from your variety distributor and the Midge Tolerant Wheat Stewardship website atwww.midgetolerantwheat.ca.
Back to top
Reconstituted Flax Varieties - Additional Certification Requirement
As required by Additional Certification Requirements in the official variety description, a representative seed sample must be submitted to an accredited laboratory for CDC Triffid (Event FP967) testing, in order to receive a crop certificate for an inspected field of reconstituted flax.
Once you receive your test result from the accredited laboratory, submit the test result along with a completed Reconstituted Flax Declaration to CSGA to complete the certification of your crop.
Additional information regarding reconstituted flax is available from your variety distributor.
Back to top
Seed Samples and Form 50's
A Form 50 and a seed sample must be submitted to CSGA for each plot before a seed crop certificate can be issued. The Form 50 provides important feedback to the plant breeder on the adaptability, genetic stability, uniformity and performance of a variety in the region where the plot is being produced.
CSGA will be mailing sample bags to you within the next few weeks. If you wish to submit a seed sample now, you may do so. Information regarding seed sample submission can be found here.
Back to top
Contact Us
CSGA staff is here to help and guide you. Don't hesitate to contact us. Remember the CSGA national office operates in the Eastern Standard Time (EST) zone.
Telephone: (613) 236-0497, Fax: (613) 563-7855, Email: communications@seedgrowers.ca
Mailing Address: P.O. Box 8455, Ottawa, Ontario, K1G 3T1
Courier Address: 240 Catherine Street, Suite 202, Ottawa, Ontario, K2P 2G8
Visit http://seedgrowers.ca/contact-us/ for complete contact information for our staff members.