Ed Hadland – 2019 Robertson Associate Award Recipient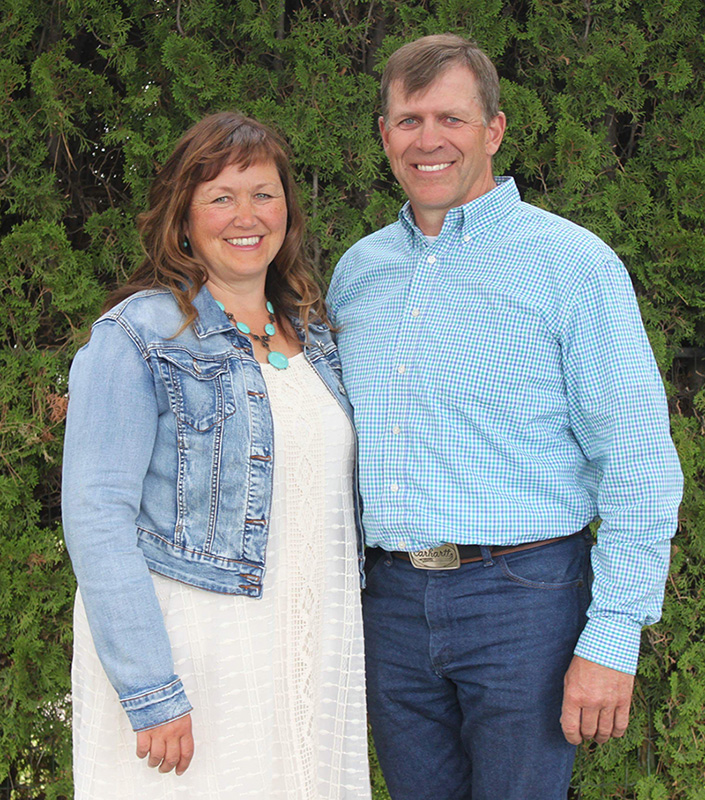 Ed is the third generation select seed grower on the family farm near Fort St. John BC. Ed is honoured to join the ranks of Robertson Associates that include his father and grandfather. Ed and Lori met at Fairview College where they both studied agriculture. They were married in 1990 and took over the farm in 1991. Ed and Lori continue to operate the farm producing pedigreed seed of cereals, peas and several grass crops, as well as commercial grains and canola.
Ed has served on the CSGA BC Branch since 1991 and was a National board member for several years. Also, he has been apart of the community seed cleaning co-op board and other local farm groups.
Lori grew up on a mixed farm at Hines Creek AB and learned the art of roguing on the neighbouring seed farm. She was a leader during the many years their kids were involved in 4H sheep, swine and beef.
Ed and Lori have a daughter and four sons. Daughter Shelley and husband have blessed them with two precious granddaughters. The boys are involved with the farm when their employment permits and each have some crop/seed production of their own.
Travel has always been part of the family, whether it was to a CSGA AGM, a ski hill or somewhere warm. Ed and Lori love making memories with family and friends.