Awards
The following are awards given out to distinguished individuals who have contributed to the betterment of Canadian Agriculture. The CSGA Honorary Life Award is presented to persons who, by distinguished services to the Association, have contributed to the betterment of Canadian agriculture. The Robertson Associate Award is awarded to those members who have fulfilled with utmost fidelity and success their obligation to the Association. The Clark-Newman-Clayton Award is in recognition of a person who has made an exceptional contribution to pedigreed seed production in Canada and to agriculture. The recipient is to choose a Canadian University who will be requested to name a suitable post-graduate student to receive a $2,500 grant from CSGA. The post graduate student must be personally involved in a seed related project of value to seed growers.
---
2019 Award Recipients
Brenda Trask
CSGA Honorary Life Award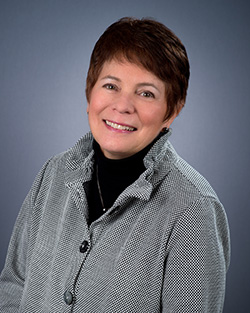 Brenda is the national Communications Manager for SeCan based in Ottawa, Ontario. In this position she is responsible for integrating all brand communications, advertising and public relations activities across the 10 provinces where SeCan members grow, process, wholesale and retail over 375 varieties (wheat, soybeans, barley, oats, flax, pulses). In any given day she might be busy creating a print ad, directing a radio commercial, organizing a photo shoot, editing a news release, working with members on co-promo, developing a brochure or planning an event or farm show display. She works closely with seven marketing reps based across the country whose objective is to help SeCan members and Canadian farmers be more successful.
Patricia Rothenburger
CSGA Honorary Life Award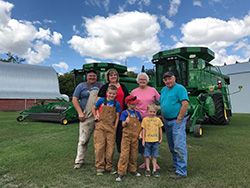 Patricia was born and raised in Winnipeg, Manitoba. She obtained her Bachelor of Science in Agriculture with a focus on Plant Breeding and Genetics from the University of Manitoba in 1997. In 2000, Patricia completed a Master of Science project with Drs. Rachael Scarth and Peter McVetty which studied the inheritance of blackleg and white rust resistance in polish canola. Upon completion of her MSc degree, Patricia worked as Research and Product Development Manager at Canterra Seeds. Patricia was instrumental in the establishment of Canterra's research program and development of local, national and international plant breeder relationships during her time with the company. In 2004, Patricia returned to the University of Manitoba and Minnesota to obtain her Doctorate of Philosophy in wheat breeding and molecular pathology. Her research focused on mapping fusarium head blight and adult leaf rust resistance genes in spring wheat. Patricia successfully mapped and named the first two fusarium head blight resistance genes Fhb1 and Fhb2 which are currently being used as part of marker assisted breeding programs worldwide. Patricia received a Natural Sciences and Engineering Research Scholarship for her PhD program and graduated in 2008.
Doug Heaman
CSGA Robertson Associate Award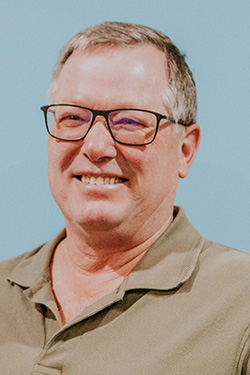 Doug graduated high school in 1978 at Virden Collegiate Institute. He purchased a half section of land that spring and his farming career officially started. His brothers Bob and Ken graduated in the next few years and they all farmed with their parents Walter and Betty. In 1996 they formed a family corporation Clearview Acres Ltd. They farm 6000 acres and grow crops of winter and spring wheat, barley, oats, peas, canola, and soybeans. One of the quarters that they own has been in the family since 1882, having received one of the first Heritage Farm Designation in Manitoba. Their first year of growing certified seed was in 1992. Doug is a licensed grader and operator for the farm. He got his select grower status in 2016. They built a new cleaning facility in 2000. In 2010 they did a major upgrade to the seed facility.
Ed Hadland
CSGA Robertson Associate Award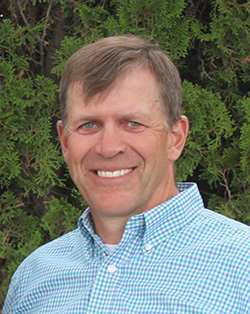 Ed is the third generation select seed grower on the family farm near Fort St. John BC. Ed is honoured to join the the ranks of Robertson Associates that include his father and grandfather. Ed and Lori met at Fairview College where they both studied agriculture. They were married in 1990 and took over the farm in 1991. Ed and Lori continue to operate the farm producing pedigreed seed of cereals, peas and several grass crops, as well as commercial grains and canola.
Ed has served on the CSGA BC Branch since 1991 and was a National board member for several years. Also, he has been apart of the community seed cleaning co-op board and other local farm groups.
Les Trowell
CSGA Robertson Associate Award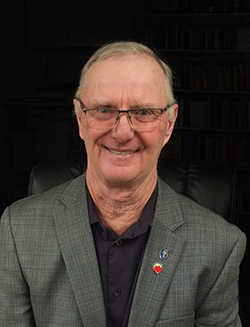 Les Trowell of Saltcoats, Saskatchewan was born in September, 1951. He attended Grahame School, a one room school house for 6 years and also attended school in Saltcoats and graduating high school in Yorkton in 1969. Les married Wendy in December 1972, and have a daughter Michelle and a son Jason. The family of Les and Wendy also includes a son-in-law Brent, a daughter-in-law Cathy, grandsons, Rylan, Justin, Jordan, Dalton, Dylan, granddaughters Alexis, Sara/Daniel and great granddaughters Kallie and Nova. Michelle and Brent, and Jason and Cathy live in Yorkton, Sk. Wendy and Les are very proud of each and every one of them.
---
2018 Award Recipients
| | |
| --- | --- |
| CSGA Honorary Life Award | Robertson Association Award |
---
2017 Award Recipients
| | |
| --- | --- |
| CSGA Honorary Life Award | Robertson Association Award |
---
2016 Award Recipients
CSGA Honorary Life Award

Clark-Newman-Clayton Recipient

Robertson Association Award
---
2015 Award Recipients
| | |
| --- | --- |
| CSGA Honorary Life Award | Robertson Association Award |
---
Previous Recipients (as of 1931)