New Online Training Program Helps Retailers Understand Certified Seed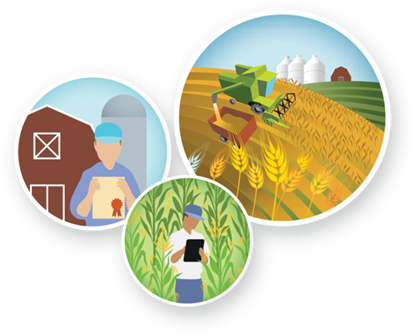 The CSGA in partnership with the Canadian Association of Agri-Retailers (CAAR) recently launched the Investing in Certified Seed training course to help agronomists and agri-retailers:
Gain a better understanding of the Certified seed system
Learn about the benefits and value of Certified seed
Discover what producers expect from their retailers
Topics include how Certified seed is produced, the role it plays in bringing opportunities to growers, how to assess the value of Certified seed from an input cost perspective compared to bin-run or common seed, and more.
Seed retailers are important players in the value chain. They are often the first, trusted voice seed buyers go to, so it becomes critical for retailers to understand what goes into Certified seed, and the benefits it can bring to a farm. Understanding the benefits of the certification system will help empower seed retailers and allow them to, in turn, educate their customers on their purchasing options and risk management tools for their farm.
The new eLearning tool is a self-administered, 20-minute online eLearning program. It features a multiple choice questionnaire that must be successfully completed to be eligible for 0.5 CEU (Continuing Education Unit) credits. The course is hosted by CAAR at http://caar.org/training/investing-in-certified-seed. CSGA and CAAR members can take the course for $10; non-members can take the course for $15.