Brenda Trask – Honorary Life Award Recipient 2019
Brenda is the national Communications Manager for SeCan based in Ottawa, Ontario.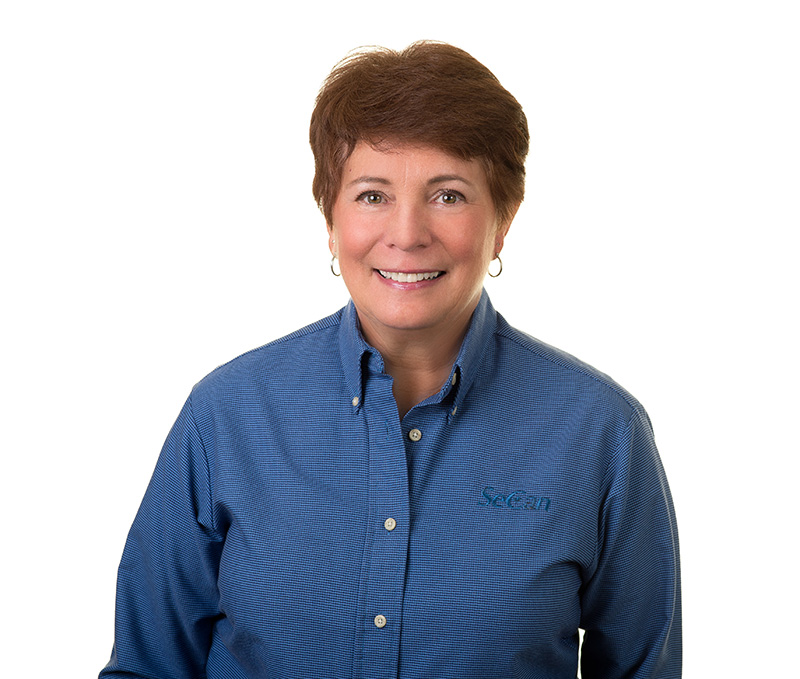 In this position she is responsible for integrating all brand communications, advertising and public relations activities across the 10 provinces where SeCan members grow, process, wholesale and retail over 375 varieties (wheat, soybeans, barley, oats, flax, pulses). In any given day she might be busy creating a print ad, directing a radio commercial, organizing a photo shoot, editing a news release, working with members on co-promo, developing a brochure or planning an event or farm show display. She works closely with seven marketing reps based across the country whose objective is to help SeCan members and Canadian farmers be more successful.
After graduating in 1980 with a Bachelor of Science (Agricultural Economics) from the Ontario Agricultural College (OAC) at the University of Guelph, Brenda worked for the Farm Credit Corporation, Dairy Farmers of Ontario, and Pride Seed. She started her communications consulting company in 1991. As president of Brenda Trask & Associates, her areas of expertise include special events/conference management, advertising, public relations and fund raising. She spent several years working for a leading agricultural advertising agency as project manager with numerous seed brands. Her client list has included the Canadian Agricultural Hall of Fame Association, Rural Ontario Institute, Canadian Seed Trade Association, Canadian Agri-Marketing Association, Canada's Outdoor Farm Show and the Adculture Group. Over the past 25 years Brenda has worked with more than 20 seed industry companies and organizations.
Planning and making events memorable is also one of Brenda's specialties. She worked with the Canadian Seed Trade Association to manage the International Seed Federation's World Seed Congress 2010 in Calgary, Alberta. And recently has coordinated wheat/FHB symposiums on behalf of industry and Agriculture & Agri-Food Canada.
Whenever there is an event, we can count on Brenda to herd us in on time, tell us where to stand, and how to speak. And as if that's not enough she ensures we have a darn good time, and then sends us pictures with friends and loved ones, of important moments and of casual ones. No one throws a party better than Brenda!
Brenda is a graduate of Class 6 of the Advanced Agricultural Leadership Program (1997). She was selected to participate in a Rotary Group Study Exchange to Western Australia in 1988. Raised on a family dairy farm in Wellington County, her public relations career began with her role as Ontario Dairy Princess in 1974. She is a member of the OAC Alumni Association/Foundation, Canadian Agri-Marketing Association and Eastern Canadian Farm Writers. She is a past director/president of the board of the Ontario Agricultural Hall of Fame. And she was the recipient of the Canadian Seed Trade Association Seed Achievement Award in 2011.
Brenda has two grown daughters and lives in Osgood, Ontario.
For many of us in the seed industry, Brenda's enthusiasm, considerable communication and organizational skills have benefitted our businesses directly, improving our image and creating good will. She has always had a special affection for staff and members of the Canadian Seed Growers Association.