The Canadian Seed Growers' Association (CSGA) collects fees to deliver on its regulatory mandate to provide a national program of seed crop certification. This revenue enables CSGA to retain its leadership role in Canada's seed certification system and implement the objectives outlined in the CSGA 2.0 Business Plan.
The CSGA 2.0 Business Plan lays the foundation for a CSGA-led, government-enabled seed certification program in Canada. Its implementation will allow CSGA to play an enhanced role in the future of our seed regulatory system and improve the business of pedigreed seed certification through further modernization.
Achieving these objectives will create significant value for seed growers and the entire seed sector. Together, we deliver reliable plant breeding innovation to benefit all CSGA stakeholders and Canada's agri-food economy.
While we recognize this is a difficult year for many due to the drought, the Board of Directors must fulfill its fiduciary responsibility and decided a fee review was required to strengthen the position of the Association.
The Board recommends retaining most of the current fees with some specific increases as outlined in Appendix A. These changes are required in response to the increased cost of doing business, to ensure business continuity, and realize the vision set out in CSGA 2.0. The Board is not recommending an increase in membership or acreage fees for most crop kinds.
Consultation on Proposed Fees
CSGA is asking for feedback on the proposed fees outlined in Appendix A and on an annual fee adjustment policy starting in 2023 outlined in Appendix B available online here.
CSGA is committed to sustainable budgets and operational efficiency, and your insights and opinions are important to us. We encourage everyone involved in seed certification to submit comments directly by email. The consultation period is now open and will close on October 31, 2021.
The Board will review the feedback received and communicate their final fee recommendation to Members before the virtual Special General Meeting.  
Special General Meeting of Members
Members will be invited to a virtual Special General Meeting this fall 2021 to vote on the proposed fees. As per , Regular Members must approve the fees prescribed by the Board of Directors.
For more information on the proposed changes or to provide direct feedback, please contact CSGA by email or call (613) 236-0497, ext. 241.
Sincerely,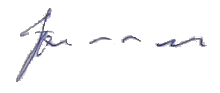 Joe Rennick
President
Note: Appendix A and B available online here.