SeedTALK is a CSGA member-only platform to exchange with other members on important topics.  Participate today to share your opinion and read the perspectives of your colleagues.
Great discussion is already in progress on the Seeds Canada proposal, which would see the CSGA amalgamate with the CSTA, CSI, CPTA and CSAAC to form a new National Seed Organization.
In response to the question "Do you support the proposed amalgamation? If yes, why? If no, why not?" here are some comments posted:
"Seed modernization is a fantastic window to making the seed industry in Canada great and if growers continue to exist in a silo on their own they loose the ability to interact with industry to adapt to the evolving seed markets."
"One of my main concerns is the aspect of regulatory capture—this is when the rules are set by the same people that the rules are supposed to constrain rather than by the people who the rules are supposed to protect. Currently the CSGA is the regulatory body on seed crops."
"Currently there is no voice for seed growers or the other regulatory and service providers to be heard. The trade has a lobby seat to ask government to listen to concerns, but otherwise we are not heard. With the creation of Seeds Canada: growers, regulators and analysts will now have the ability to craft unified messaging."
"Seeds Canada board of directors would only have 1 out of 15 (then 1 out of 11 or other future variations) guaranteed for Seed Growers (who number in the thousands as the majority)?!"
"Seed growers should have confidence in the proposed Seeds Canada Board of Directors to balance the interests of large and small businesses."
Please participate to read the other comments posted online and add to the discussion. As the platform is open to CSGA members only, you will need to complete an online access request. Once your membership is validated, you will receive an email confirmation. Sign in at seedtalk.ca.
Join the conversation and let your voice be heard!
How to Learn More and Ask Questions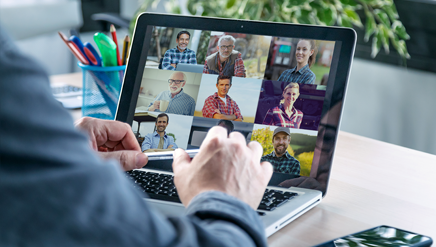 Seed growers are encouraged to attend a CSGA Town Hall to hear from CSGA leaders and from other seed growers. This is your opportunity to discuss the amalgamation proposal, share your opinion and ask questions. The next sessions are on August 20 and 24. Register here.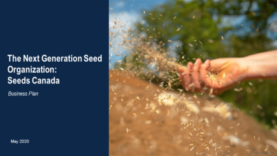 To help you learn more, CSGA has prepared an information webinar on the proposed amalgamation. Listen to the video on our YouTube channel at a time that is most convenient for you, or even as you are out in the field!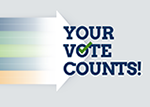 For more on Seeds Canada, including the Amalgamation Ratification Package and how to vote by August 27, visit seedgrowers.ca/seeds-canada-ratification.
---
We are at an important crossroads for the Canadian seed sector and it is your moment to stand up and be counted.
---