CSGA and its Seed Synergy partners are asking you to vote on a proposal to create a single National Seed Organization (NSO), to be called Seeds Canada to speak with one voice for the sector. To help you cast your vote with confidence, we want to share key features of the proposed new organization that will be in place starting on Day 1.
To support structuring a regional presence for Seeds Canada, Seeds Canada's General By-law will establish a procedure and timeline to enable CSGA Provincial Branches to enter into an affiliation agreement with Seeds Canada to become Regional Seed Associations. This regional presence will support seed industry professionals in having a say at the regional and national levels of the association, uniting the sector, and growing its voice.
To trigger the formal affiliation arrangement, a CSGA Provincial Branch will need to do three things:
Demonstrate that it has amended its by-law governing membership criteria to open up membership to organizations and individuals from across the seed sector value chain;
Indicate that it agrees to support Seeds Canada with member communications and engagement; and,
Assist in identifying candidates for various elected and unelected governance positions.
Facts about Regional Seed Associations that you need to know:
Regional Seed Associations will become Seed Industry Business Class members in Seeds Canada and have the ability to appoint a regional representative to Seeds Canada's Seed Certification Committee.
Regional Seed Associations will continue to operate as autonomous entities with their own governance, membership, staff, assets, finances, activities, and initiatives. Seeds Canada will not have control, or any role, in a Regional Seed Associations' governance, membership, staff, assets, finances, activities, and initiatives.
Seeds Canada clients seeking a seed crop certificate will be charged an administration fee as set by the applicable Provincial Branch. The administration fee will be an amalgam of the acreage and Provincial Branch membership fees that are currently levied. Regional Seed Associations will have the freedom to provide an automatic Regional Seed Association membership to any client that pays the administration fee.
The administration fee provides certainty and financial stability to Regional Seed Associations.
On Day 1 of Seeds Canada, the Board of Directors will begin to honour the spirit of the Regional Seed Association affiliation agreement with all CSGA branches.
How is this different from the way things are today under CSGA?

How to Learn More and Ask Questions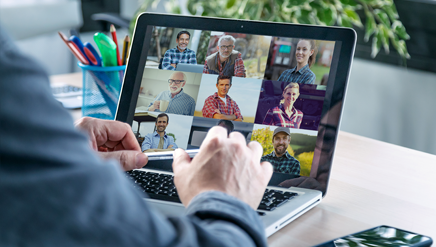 Seed growers are encouraged to attend a CSGA Town Hall to hear from CSGA leaders and from other seed growers. This is your opportunity to discuss the amalgamation proposal, share your opinion and ask questions. The next sessions are August 6 and 13. Register here.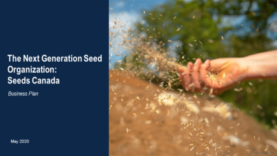 To help you learn more, CSGA has prepared an information webinar on the proposed amalgamation. Listen to the video on our YouTube channel at a time that is most convenient for you, or even as you are out in the field!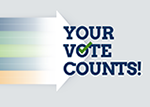 For more on Seeds Canada, including the Amalgamation Ratification Package and how to vote by August 27, visit seedgrowers.ca/seeds-canada-ratification.
---
We are at an important crossroads for the Canadian seed sector and it is your moment to stand up and be counted.
---