CSGA and its Seed Synergy partners are asking you to vote on the creation of a single national seed association, to be called Seeds Canada, that would replace the five seed organizations party to the current amalgamation process.
To help inform your voting decision we are focusing our attention on a different extract from the proposed Seed Canada business plan each week. This week we are highlighting the Seeds Canada pro forma budget, the interim fee structure, and related questions of financial sustainability.
Projected Financial Position of Seeds Canada
It is proposed that Seeds Canada be funded primarily through a combination of client and membership service fee revenue. All the assets and liabilities of the amalgamating organizations will be transferred to the new Seeds Canada, upon amalgamation.
A pro forma operating budget for Seeds Canada has been prepared based on the aggregated financial forecasts for each of the amalgamating partners in 2020 and conservative assumptions around the revenue and the cost structure of Seeds Canada post-ratification. ​
Strong operating position of partners: The aggregate financial position of the amalgamating organizations is strong. While the CSGA is drawing down on its reserves in 2020 to cover anticipated amalgamation costs and COVID-related contingencies, the other amalgamation partners are expected to operate near break-even or better.
Projected operating surplus in Year 1 and subsequent years: Seeds Canada is projected to start on a healthy financial footing operating at a small surplus in the first year of operations and potentially growing that surplus in subsequent years. As a result, the net asset position of Seeds Canada is forecast to grow over the first three years of the organization's existence.
Service fees will drive revenues: For Seeds Canada, membership fees are projected to contribute approximately 26% of overall revenues with the balance coming largely from regulatory and non-regulatory client service fees.
Healthy net asset position: CSGA, CSTA, and CSI are contributing the bulk of Seeds Canada's starting net assets position. Based upon current forecasts, CSGA will be contributing approximately $1.6M, CSTA $1.7M, and CSI $1.8M, for a total approximate starting net asset position of just over $5.0 M.​
The demands on the seed sector and the services provided by the five amalgamating organizations are growing. By coming together and combining resources, Seeds Canada will be able to deliver existing services more efficiently and will be in a better position to develop and deliver the new services (e.g. professional development, regulatory modernization) that members need. For example, with the creation of Seeds Canada, the sector will only be supporting the activities of one Board rather than five, staff will no longer need to travel to attend the other seed association partners' annual and semi-annual meetings, and the office footprint can be reduced, among other anticipated cost savings.
Interim Fees for New Seeds Canada Members
Membership in Seeds Canada will be voluntary. This means that Seeds Canada will be focused on charging affordable membership fees that reflect the value that members receive from the new organization. A failure to do so means members can walk away. So, there is a strong incentive to serve and add value for members to retain them and to attract others.
Day 1 Seeds Canada Members
It is proposed that all current members of the amalgamating organizations will automatically be offered membership in Seeds Canada in Year 1. These grandfathered members will pay the same in fees in year 1 of Seeds Canada as they did in the final year of their memberships with the pre-amalgamation organization(s) to which they belonged. If a company is a member of more than one of the amalgamating organizations in 2020, it will pay a membership fee in Year 1 of Seeds Canada that is equivalent to the combined fees that it paid in 2020.
What does this mean for you as a Seed Grower member of CSGA only in 2020? In Year 1 of Seeds Canada, seed businesses (including farm-based seed businesses)  that choose to become a member of the Seed Industry Business Class, will pay a membership fee of $240 (the same as you paid CSGA in 2020). Individual seed growers that become members of the Seed Industry Professional Class will pay $25 (the same as you paid to be added to an existing CSGA membership account in 2020.
New Seeds Canada Members
New members who are not current members of one of the amalgamating organizations will pay an interim fee as described on page 30 of the Seeds Canada Business Plan.

Fees in the Future
It is proposed that a rationalized membership and service fee schedule is be developed by Seeds Canada in consultation with members within the first two years of operation. This rationalization is required to ensure a streamlined and fair fee schedule that ensures member and client service fees charged reflect the cost of delivering the associated services.
New Financial Information
During the CSGA Annual General Meeting of July 7, 2020, CSGA members asked for more transparency on the financial positions of each Seed Synergy partner. In response to this request, Seed Synergy partners developed a summary financial overview document on the Seeds Canada website, outlining the individual and aggregate operating results for the amalgamating organizations.
How to Learn More and Ask Questions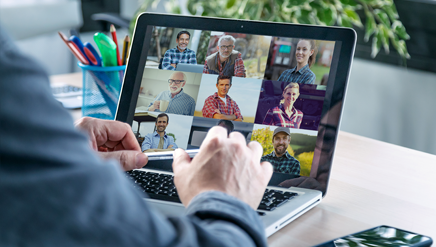 Seed growers are encouraged to attend a CSGA Town Hall to hear from CSGA leaders and from other seed growers. This is your opportunity to discuss the amalgamation proposal, share your opinion and ask questions. The next sessions are on August 13, 20 and 24. Register here.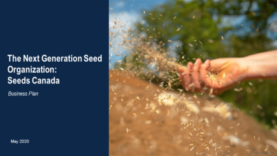 To help you learn more, CSGA has prepared an information webinar on the proposed amalgamation. Listen to the video on our YouTube channel at a time that is most convenient for you, or even as you are out in the field!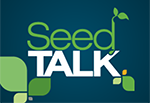 SeedTALK is our interactive engagement web platform for you to share your thoughts on the Seeds Canada amalgamation proposal. Open to CSGA members only, SeedTALK allows all perspectives to be heard. Sign up now!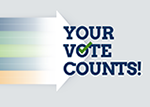 For more on Seeds Canada, including the Amalgamation Ratification Package and how to vote by August 27, visit seedgrowers.ca/seeds-canada-ratification.
---
We are at an important crossroads for the Canadian seed sector and it is your moment to stand up and be counted.
---