At the July 7 virtual CSGA Annual General Meeting, members carried a resolution asking for a website forum that would allow for open and transparent discussion about the Seeds Canada amalgamation proposal.
As a result, we are inviting all CSGA members to visit SeedTALK, CSGA's interactive member engagement web platform, to discuss the amalgamation proposal and share your opinions with other CSGA members.

What is SeedTALK?
SeedTALK is only open to CSGA members and allows the exchange of thoughts, questions, and dialogue on the Seeds Canada amalgamation proposal.
You can communicate with any other participating member(s) in a way that permits all perspectives on the proposed amalgamation to be heard. It is a safe environment for thoughtful and respectful member dialogue on the proposal.
How Does SeedTALK Work?
As this is open to CSGA members only, you will need to complete an online access request. Once your membership is validated, you will receive an email invitation to sign in at seedtalk.ca and click the "Join the Discussion" button at the bottom of the page, or the "Discussion" tab at the top.
You'll then see the question "Do you support the proposed amalgamation? If yes, why? If no, why not?" Just below, you will see discussion bubbles related to the questions that have been posted by other CSGA members. Click on any discussion bubble to read it in full, add your comments, and even rate the topic. Or, you can add your own related discussion topic and start a new discussion thread.
We are listening!
Where to Learn More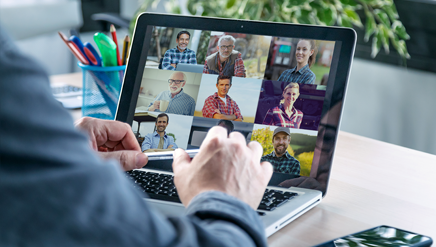 Seed growers are encouraged to attend a CSGA Town Hall to hear from CSGA leaders and from other seed growers. This is your opportunity to discuss the amalgamation proposal, share your opinion and ask questions. The next sessions are August 13, 20 and 24. Register here.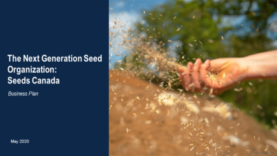 To help you learn more, CSGA has prepared an information webinar on the proposed amalgamation. Listen to the video on our YouTube channel at a time that is most convenient for you, or even as you are out in the field!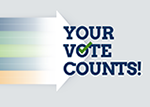 For more on Seeds Canada, including the Amalgamation Ratification Package and how to vote by August 27, visit seedgrowers.ca/seeds-canada-ratification.
---
We are at an important crossroads for the Canadian seed sector and it is your moment to stand up and be counted.
---