Calvin Pitura – 2020 Robertson Associate Award Recipient
You might say it runs in the family.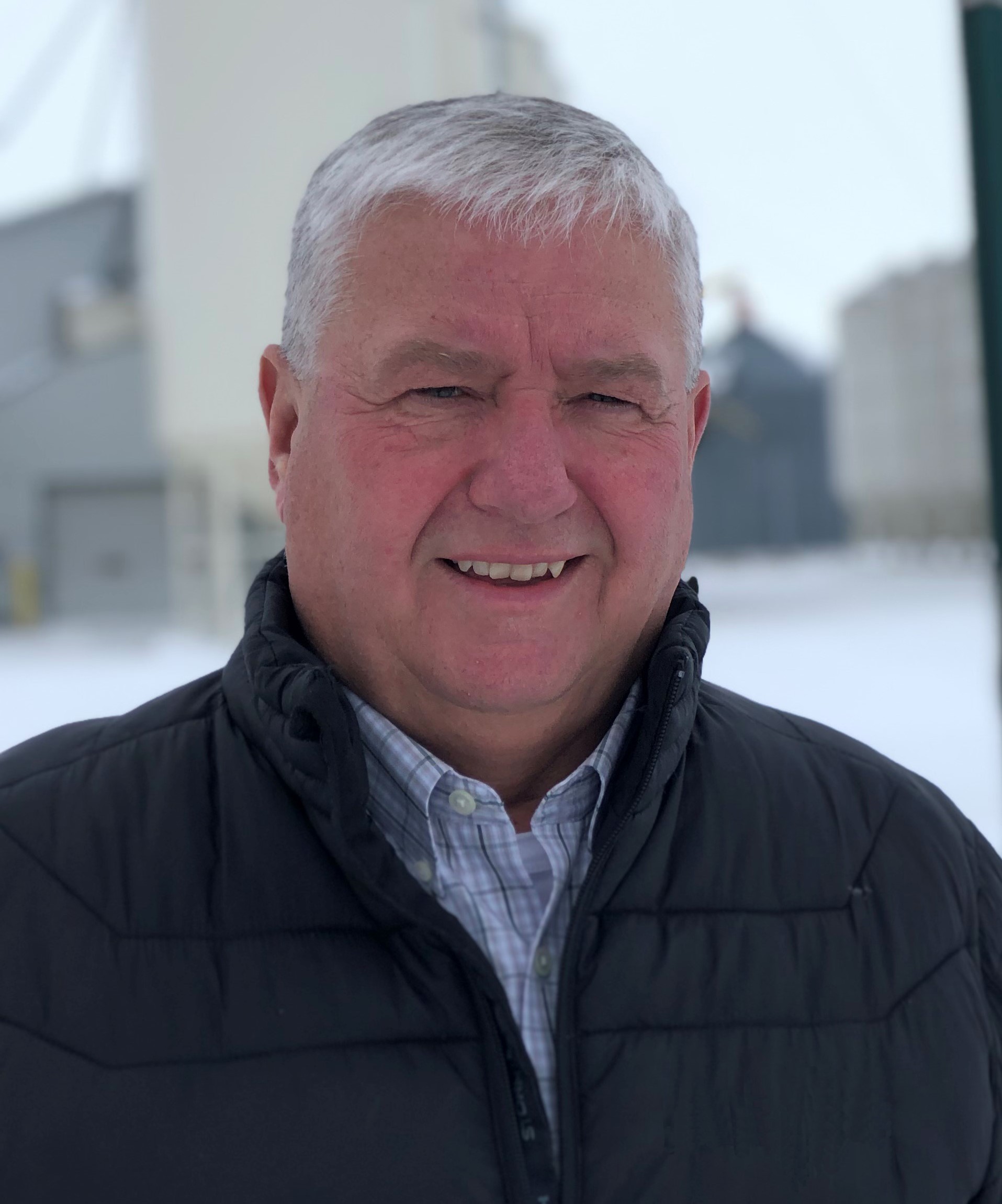 As a third-generation farmer and second-generation seed grower, Calvin Pitura farms on a century farm located in the Red River Valley at Domain, Man., 20 minutes southwest of Winnipeg. Calvin's father Carl, who began seed production on the farm in 1950, received this very same award in 1979.
Calvin studied agriculture at the University of Manitoba and received his Bachelor of Science in agriculture in 1978. It was there Calvin met Barbara Strath, and they married in 1977. Upon graduation, Calvin and Barbara started their farming careers.
Calvin and Barbara have two children — Sheena and Connor — who both followed in their parents' footsteps by studying agriculture at the U of M and choosing it as a career.
As the family was growing, Calvin became more involved off the farm by becoming a member of the local Manitoba Pool committee and sub-district council. He also served as a committee member for the Western Grains Standards Committee for the Canadian Grain Commission. In the community, he served as a board member for the Domain Co-op and the building committee of the Domain Community Hall. He also enjoyed coaching his son Connor in minor hockey and driving Sheena to figure skating.
Since Cal and Barb took over the full operation of the farm and seed business, not only have they grown the farm size to 4,000 acres of pedigreed seed production, but have grown the seed business through continuous upgrades and improvements to the seed plant, storage, treating and customer services.
Calvin became a pedigreed seed grower in 1975, obtaining his Select status a few years later. Seeing the benefits and opportunities of pedigreed seed, Calvin became a strong advocate for the Canadian seed industry. As the seed industry evolved, so did Pitura Seeds — not only by being SeCan members but by becoming shareholders in grower-owned seed companies like FP Genetics and Canterra Seeds.
Seeing the value of adding another crop kind into rotations, Calvin and Barbara were early adopters of soybean production in Manitoba. Through variety and agronomic trials, they provide advice and leadership to their customers and continue to be an authority in soybean production today.
When the U.S.-based NorthStar Genetics was looking to expand into Canada in 2005, they approached Pitura Seeds to participate in the formation of NorthStar Genetics Manitoba. Since its inception, Calvin has been the chairman of the board for many years and currently sits on the NorthStar Genetics board of directors in the United States.
Calvin and Barbara are fortunate to have family involved in transitioning Pitura Seeds to the fourth generation. Their son Connor is now president of Pitura Seed Farms and manages the farming operation. Son-in-law Tom Greaves is president and general manager of Pitura Seeds, overseeing the seed business which includes 10 full-time staff and 75 contract growers producing in excess of 25,000 acres of pedigreed seed.
In 2018, a family decision was made to construct a new seed processing facility which is currently the largest family-owned pedigreed seed processing facility in Western Canada.
Calvin appreciates the recognition this award gives him for his contributions to the Canadian seed industry and for something he has been so passionate about his entire career.
With the two younger family members taking over management duties in the businesses, Calvin and Barbara are enjoying more leisure time. They are long-time supporters of the Winnipeg Blue Bombers and Winnipeg Jets and love to travel. Their cottage in Lac du Bonnet provides enjoyment in both winter and summer, but they love to get away from the cold for a few months each winter when they head to Palm Springs.
Calvin and Barbara have two wonderful grandchildren, Blair and Harris. Could they be the fifth generation of family seed growers?