Dr. Alireza (Ali) Navabi – Clark-Newman-Clayton Award Recipient 2022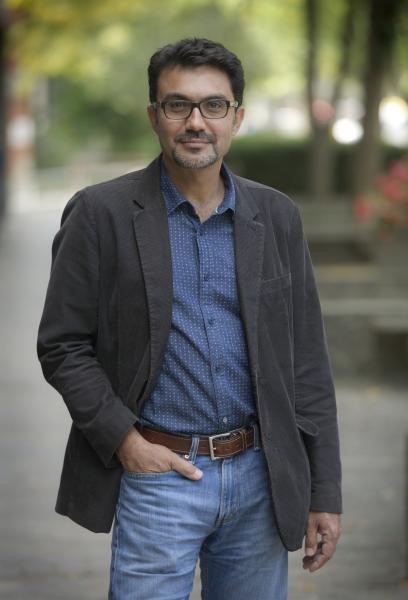 Dr. Alireza Navabi, best known as Ali, was a dedicated plant breeder, researcher, educator and an active member of the Ag sector. His passion for these fields allowed him to focus on local challenges, think in terms of global impacts in all his research, and bring new insight into each task he set upon.
Ali began his career in Plant Science as a research officer in Central Iran after obtaining his Bachelor of Science degree in Agronomy and Plant Breeding from Shiraz University in 1992. He later moved to Northern Iran to work in a Winter/Facultative wheat breeding program.
Ali completed his Master of Science in Plant Breeding in 1997 and moved to Edmonton, Alberta, to start his Ph.D. in Plant Breeding in 1998. His Ph.D. research focused on genetic resistance to rust diseases of wheat. From 2008 to 2014, Ali was a Research Scientist in Dry Bean Breeding with Agriculture and Agri-food Canada, located on the University of Guelph Campus. In 2014, Ali joined the Department of Plant Agriculture at the University of Guelph as an Associate Professor in Wheat Breeding.
As an educator, Ali was well known for his effective teaching and passion for sharing knowledge with others. He is remembered fondly for his mentorship of students, which he considered a mutual learning experience that broadened his perspective as much as his students'. He believed one of the keys to plant breeding was the idea of 'understanding one's germplasm' and that this would ensure that one could achieve as much as possible within the breeding program to provide the maximum benefit to the end-user through cultivar release.
Ali published 65 peer-reviewed papers, 30 variety disclosures, and gave over 100 conference presentations both nationally and internationally. He was involved in many national and international research projects focused on plant breeding and genetics. Although wheat was always his passion, Ali was involved in pulses and worked as a dry bean breeder/geneticist from 2008 to 2014 with Agriculture and Agri-Food Canada (AAFC). In 2016 he was inducted as a Fellow of the Canadian Society of Agronomy. In 2018, Ali was recognized as a Seed Champion by the Ontario Seed Growers' Association.
Ali's involvement within scientific and professional societies and committees in various capacities is almost unparalleled. He served on the Editorial Board of the Canadian Journal of Plant Science including as Editor in Chief (until 2015). On the Plant Canada Board, he served as a CSA representative and became an Executive Board member from 2015 to 2017. He was also a member of the Executive Board of the Canadian Society of Agronomy (CSA), where he served as the president from 2016-2017.
Prof. Alireza Navabi passed away on March 10, 2019. His dedication to his work and devotion to those around him will always be remembered. He was the breeder/developer of the first winter wheat cultivar released from his program posthumously, named OAC Constellation. Additionally, a soybean cultivar developed in Dr. Rajcan's breeding program at the University of Guelph was named OAC Kamran – named in honour and memory of Ali, as Kamran was his nickname.
Ali's passion for plant breeding and genetics was infectious, from his captivating presentations and teachings to the way he strove to help and share with those within the community. He will be remembered fondly as a respected scientist, a wonderful teacher, and a beloved colleague.