Jennifer Seward – Honorary Life Award Recipient 2020
For Jennifer Seward, it all began with a quarter.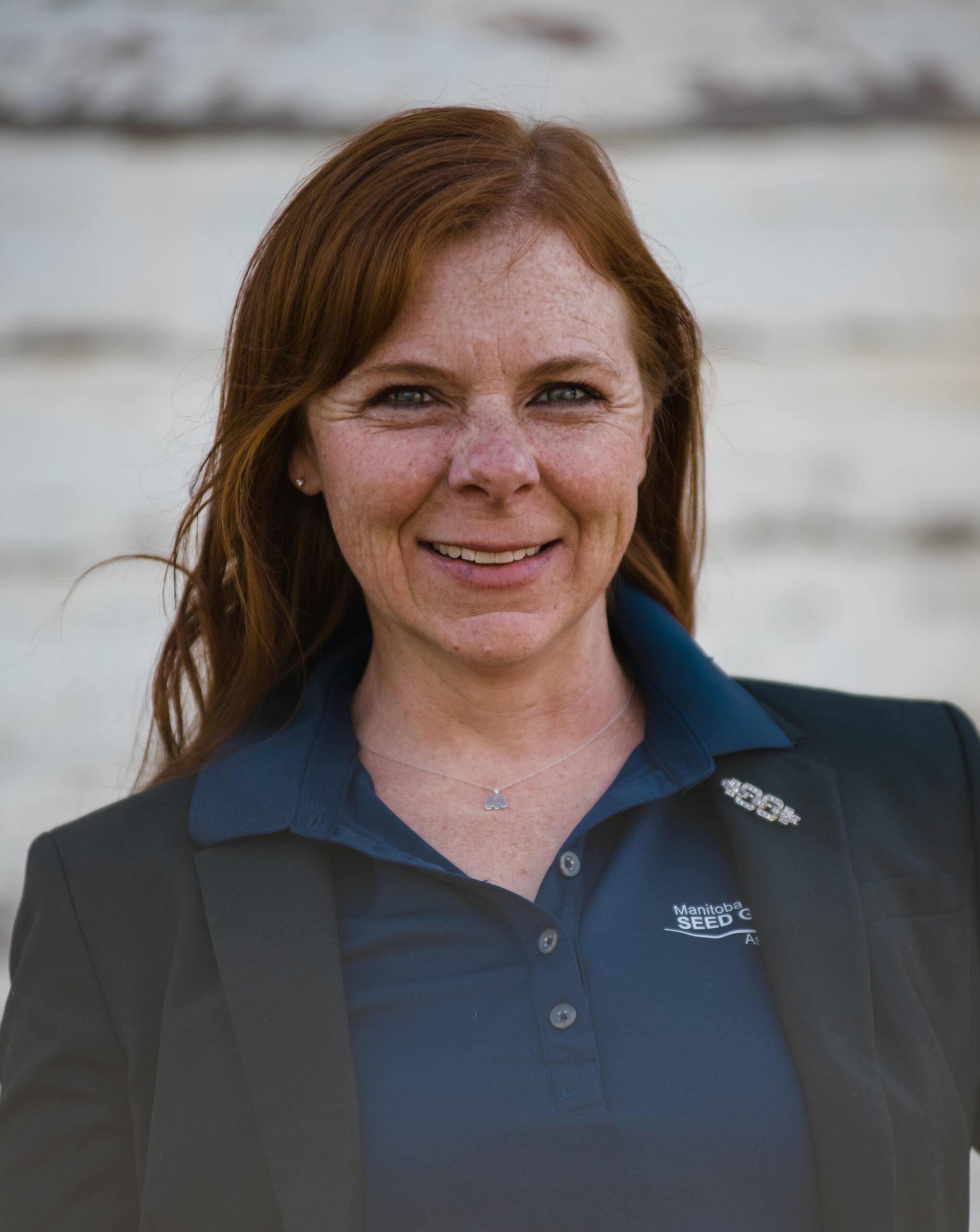 Jennifer grew up on a mixed farm in the Carman area of southern Manitoba that specialized in edible bean processing. From an early age, she was involved in the farming operation. As a teenager, she was paid $1 an hour to sit on the bean belt — a system that her family added to visually inspect edible bean lots after the European corn borer worm became a production issue in that crop in the mid-1980s. She remembers thinking after every 15 minutes, "I just made 25 cents!"
The family farm incorporated beef production into their systems. From early on, Jennifer had her own small cow-calf heard that she was responsible for including calving, feeding, and general herd husbandry.
In 1996 Jennifer graduated from the University of Manitoba with her Bachelor of Science in agriculture, focusing on plant science and genetics. She then started working for Dr. Kahlid Rashid at the Morden Research Station in the oilseed pathology program. She spent many years at AAFC Morden and then took a position with Zeneca Seeds at the Cereal Research Centre in Winnipeg, working on marker identification in canola. She then returned to Morden to the buckwheat variety research program for five years before she was hired as executive director for the Manitoba Seed Growers' Association in March 2003, where she remains today.
Jennifer is passionate about the seed industry and credits that passion to the many people she has encountered who display commitment, dedication and entrepreneurship skills for the betterment of Canada's ag industry and rural communities.
Jennifer married Scott in 2011 and they merged their cattle herds. They now manage a 150-head cow-calf Simmental influence operation with a 2,000-acre grain farm — continuing on the symbiotic production system of a grain and cattle operation that augments the soil types found on their farm. Good genetics is a priority for both the cattle and the grain operations and Jennifer spends hours studying animal and plant pedigrees for optimal results. In 2018, they were pleased to be recognized by their peers in the cattle industry as Commercial Producer of the Year by local Simmental breeders.
They have two boys, Dylan (9) and Nick (7). They have no spare time.